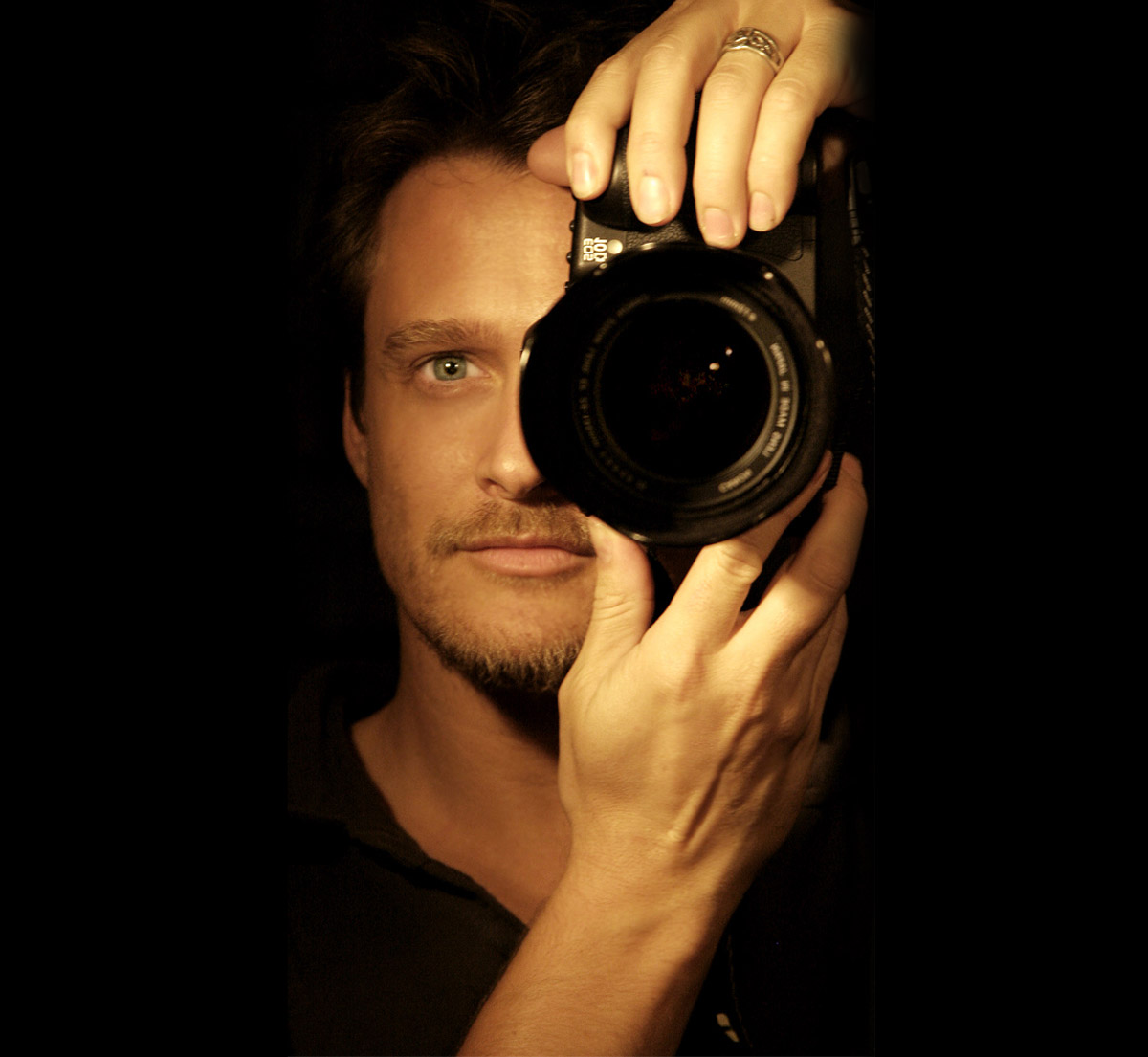 Originally from Barcelona, Spain, Daniel Aranyo, graduated at the ESCAC Film School and relocated to Los Angeles where he got his Master of Fine Arts at the American Film Institute. He was lucky to get his Green Card in the Visa Lottery and now holds a dual citizenship, USA and Spain.
Upon graduation, he began his professional career filming music videos and commercials.
Daniel's credits include popular American family fare such as HIGH SCHOOL MUSICAL 2 and HIGH SCHOOL MUSICAL 3: SENIOR YEAR as well as Spanish films like THREE STEPS ABOVE HEAVEN, NEON FLESH, INVADER, COMBUSTION and 7 DAYS IN HAVANA (with Benicio del Toro and Josh Hutcherson).
He was awarded the Gaudí (a Catalan Oscar) for Best Cinematography for his work on the 2013 film, THE LAST DAYS.
He was also chosen by Alejandro González Iñárritu and Rodrigo Prieto ASC, AMC to be the 2nd Unit cinematographer for BIUTIFUL, starring Javier Bardem.
In addition to MR. RIGHT starring Anna Kendrick, Sam Rockwell and Tim Roth, which will release through Universal Focus in 2016, Aranyó recently wrapped work on Alejandro Amenabar's REGRESSION starring Emma Watson and Ethan Hawke, THE OTTOMAN LIEUTENANT, starring Ben Kingsley, Josh Hartnett and Michiel Huissman, as well as THE CRUCIFIXION, directed by Xavier Gens, starring Kingsman's Sophie Cookson, produced by Peter Safran.
He will begin shooting his next project, COLD SKIN, with director Xavier Gens in February of 2016.
AWARDS
- Gaudí for Best Cinematography in 2014.
- Guadalajara IFF 'Mayahuel Award Best Cinematography' [2007] for 'La distancia'.
- Tribeca FF 'Best HD Cinematography Award' [2004] for 'Cross Bronx'.
FILMS
2017
INTO THE BADLANDS: Produced by AMC DIR: Paco Cabezas. CAST: Daniel Wu, Sarah Bolger, Emily Beecham,
2017
FOR GOD AND COUNTRY: Produced by Universal and NBC DIR: Brad Anderson. CAST: Mike Vogel, Anne Heche, Tate Ellington, Sofia Pernas, Noah Mills, Demetrius Grosse
2016
COLD SKIN: Produced by Kanzaman (Exodus) DIR: Xavier Gens. CAST: David Oakes, Ray Stevenson, Aura Garrido.
THE CRUCIFIXION: Produced by Peter Safran and written by the Hayes Brothers (The Conjuring) DIR: Xavier Gens. CAST: Sophie Cookson, Brittany Ashworth, Javier Botet
THE MOUNTAINS AND THE STONES: DIR: Joseph Ruben. CAST: Ben Kinsgley, Josh Hartnett, Michiel Huissman.
MR RIGHT:. DIR: Paco Cabezas. CAST: Sam Rockwell, Anna Kendrick, Tim Roth.
2014
REGRESSION: Produced by Mod Producciones in association with the Weinsteins Co. DIR: Alejandro Amenabar. CAST: Ethan Hawke, Emma Watson, David Thewlis.
ZERO: Produced by RSA Riddley Scott and Michael Fassbender DIR: David Victori.
2013
COMBUSTION: Produced by Antena 3 Films. DIR: Daniel Calparsoro. CAST: Álex González, Alberto Ammann, Adriana Ugarte.
THE LAST DAYS Produced by Morena Films. DIR: David & Àlex Pastor. CAST: Quim Gutiérrez, José Coronado, Marta Etura, Leticia Dolera, Mikel Iglesias.
2012
7 DAYS IN HABANA: Produced by Morena Films. DIR: Laurent Cantet, Benicio Del Toro, Julio Medem, Elia Suleiman, Juan Carlos Tabío, Pablo Trapero, Gaspar Noé. CAST: Josh Hutcherson, Daniel Brühl, Emir Kusturica.
INVADER Morena Films. DIR: Daniel Calparsoro. CAST: Alex Hafner, Alberto Ammann, Antonio de la Torre, Inma Cuesta.
THE COLD LIGHT OF DAY: Summit Entertainment. DIR: Mabrouk El Merchi. CAST: Bruce Willis, SigorneyWeaver, Henry Cavill, Veronica Echegui, Oscar Jaenada (2nd Unit Cinematographer).
2010
3 STEPS ABOVE HEAVEN: Antena3 / GloboMedia / Grupo Zeta. DIR: Fernando Gonzalez Molina. CAST: Mario Casas, MarÍa Valverde.
NEON FLESH: Morena Films. DIR: Paco Cabezas. CAST: Mario Casas, Angela Molina, Dario Grandinetti, Antonio de la Torre, Blanca Suarez.
LA DUQUESA: Telecinco. DIR: Salvador Calvo. CAST: Adriana Ozores, Carlos Hipolito, Irene Visedo.
2009
BIUTIFUL: Universal. DIR: Alejandro Gonzalez Iñarritu. CAST: Javier Bardem, Eduard Fernández. (2nd Unit Cinematographer).
2008
HIGH SCHOOL MUSICAL 3: Walt Disney Productions. PROD: Salty Pictures. DIR: Kenny Ortega. CAST: Zac Efron, Vanessa Hudgens, Ashley Tisdale.
SERRALLONGA: TV3 / TVE SPAIN. PROD: Oberon Cinematográfica. DIR: Esteve Rovira. CAST: Isaak Ferriz, Mercedes Sampietro, Bea Segura, Crisitina Plazas, Núria Gago.
2007
RIS - BELLA DE NOCHE: Telecinco Spain. PROD: Video Media. DIR: Salvador Calvo. CAST: Jose Coronado.
HIGH SCHOOL MUSICAL 2: Disney USA. PROD: Salty Pictures. DIR: Kenny Ortega. CAST: Zac Efron, Vanessa Hudgens, Ashley Tisdale.
2006
BARRIO MASSALA: Telecinco. PROD: Flamenco Films. DIR: Salvador Calvo. CAST: Jose Coronado, Belén López, Daniel Freire.
CHEETAH GIRLS: WHEN IN SPAIN Disney USA. PROD: Jose Luis Escolar. DIR: Kenny Ortega. CAST: Raven-Symoné, Adrienne Bailon, Sabrina Bryan.
AMOR EN DEFENSA PROPIA: Mediapro. DIR: Rafa Russo. CAST: Ana Fernández, Gustavo Garzón, Andrés Gertrúdix.
2005
TRASTORNO: DeaPlaneta. DIR: Fernando Camara. CAST: Ingrid Rubio, Nawja Nimri.
LA DISTANCIA: Abaco Movies. DIR: Iñaki Dorronsoro. CAST: Federico Luppi, Jose Coronado, Lluis Homar, Miguel Angel Silvestre.
2004
CROSS BRONX: Bowling Cart Productions. DIR: Larry Golin. CAST: James Badge Dale, Jerry Ferrara, Dania Ramirez, Max Greenfield, Elizabeth Keener.
2002
HIGH VOLTAGE: Michael Bolton's Company. DIR: Luka Pecel. CAST: Robert Steinman, Tim Hudson, Ali Elk.
NADA QUE PERDER: Prosopopeya. DIR: Rafa Russo. CAST: Jorge Bosch, Pilar Punzano. GOYA BEST SHORT.
2001
AIZEA, CITY OF THE WIND: Aizea Films Canada. DIR: Ione Hernandez. CAST: Laura Bayonas, Dantes Sivilla, Edwin Bourgqes. Education Master of Fine Arts AMERICAN FILM INSTITUTE, Los Angeles, USA.
MUSIC VIDEOS
KEANE "Disconnected" directed by J.A. Bayona. Won Best Video at the 2012 European Q Awards.
DANI MARTIN "Emocional" directed by Daniel Aranyó.
LAS NANCYS RUBIAS "Me encanta" directed by Alejandro Amenabar.